WHAT OUR CUSTOMERS ARE SAYING
CLIENT TESTIMONIALS
Great genuine service. I had a pre-purchase vehicle checkup done from them. Vehicle scan, running tests, accident checks were all included in the report. Very satisfactory.
GREASEMONKEY VEHICLE INSPECTION SERVICE IS HIGHLY RECOMMENDED. Recently used the service, I would say this service is super helpful to those who wish to buy a vehicle ( reconditioned or Used). The process of the inspection is outstanding. Special thanks to the technicians ( Anton and Ammaar) who helped me with this, you guys did a brilliant job.
I got their pre-purchase vehicle inspection service recently and they identified odometer tampering of two vehicles out of three I inspected. Saved me from getting into trouble. Thank you Greasemonkey Inspectors team.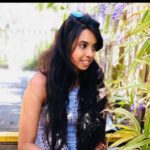 Quick, effective, and efficient service. Compliments
Excellent and quick service was done through the experience technicians.
Well done.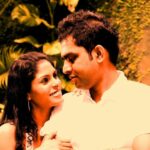 Recently I have used Greasemonkey Inspectors service to check a car prior to buying and the service extended by them was very good. The technician arrived the location on time and gave his comments about the car after a good check up on the vehicle. The report was mailed with the comments and overall the service was very good.
Perfect and friendly service. The inspection report was very clear and detailed. Checked almost all components and gave me a full report with repairs and other recommended items. They were really friendly. I love this service. Highly recommended.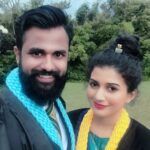 I called them to inspect a car and they've literally saved me from an engine repair that will cost a considerable amount!
The Pre Car Purchase Inspection was done on time. I got a verbal confirmation right after the inspection was done and a very detailed report which helped me to make a decision before hand. In addition to the report, I had the privilege of contacting the mechanics who did the inspection to get further clarifications.

Purchasing a used vehicle can be risky, often we miss mechanical, cosmetic, and safety issues during visual inspections and test drives. So I think Greasemonkey helped me to get an accurate picture of the condition of the vehicle which saved my time and money.

I highly recommend Greasemonkey and the excellent services they offer to anyone. These guys know what they do.

Keep up the good work guys, Cheers!!
Satisfied with their service!! Punctual and professional!! Customer friendly technician!! Thanks Greasemonkey Inspectors!! You literally saved me from buying a bad car!
The Staff who came for the inspections were highly professional, experienced, and was very helpful. excellent service. would highly recommend!!
Best vehicle inspection company. Peace of mind before buying a used vehicle. Highly recommended
Client Testimonials